Estes named chief academic officer for district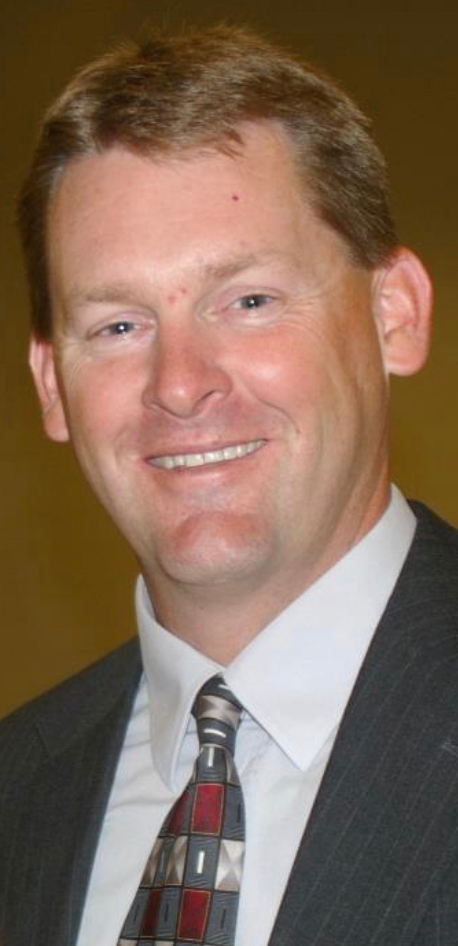 ---
Kevin Estes has been named chief academic officer for Ballard County Schools. The former Ballard County Middle School principal will assume his new duties on July 1.
"I am very excited to return to Ballard County Schools," Estes said. "I consider it a great honor to be selected the chief academic officer and to be able to come back to help guide this district to great heights academically and culturally. I want to put all my experiences and energy into making this district one of best in western Kentucky and in the state. I have no doubt it can be done with the students, teachers, and administrators here. I said this in 2005 and I say it now: Ballard County is a special place, a great community, and everyone cares about this school and these students."
Dr. Casey Allen, Ballard superintendent, said, "I am delighted to welcome Kevin Estes back to Ballard County Schools into the role of chief academic officer. He has a long history of leadership here in Ballard County, and left a legacy of success in both academics and athletics. We are happy to welcome Mr. Estes back home to his Bomber family!"
Estes holds bachelor's degrees in biology and chemistry from Western Kentucky University, a master's in school administration from Murray State University, and Rank I from MSU, along with certifications as K-12 principal, instructional supervisor, director of pupil personnel, and superintendent. His career spans 25 years in education and 18 as a building administrator, including work in Carlisle, Fulton and Hickman counties, as well as principal at James T. Alton Middle School in Hardin County from 2018-21.
During Estes' tenure at BCMS (2005-14), he worked to move the school from Needs Improvement status per KDE testing to Distinguished status. "At Alton, I was the principal of a building of 760 students with great diversity," he said. "Our building focus was on building a culture of making a better version of ourselves daily by using goal setting, progress monitoring, and living on the virtues of taking care of self, care of others, and care of that place. We used multiple diagnostic tools to ensure each student's academic growth was monitored and documented. We also focused on the student's and teacher's growth, along with their social and emotional needs."
Many here also will remember Estes as a coach, including golf and softball in Carlisle, and girls' basketball there and at Ballard. While at Ballard, he lead the Lady Bombers to two All "A" regional championships, and two Elite 8 tournament appearances (2008 and 2009). His teams also won three consecutive district championships, in 2010, 2011 and 2012.
Estes and his wife, Dana, have a daughter, Baylee, in her first year of the physical therapy program at Bellarmine University in Louisville; and a son, Parker, a sophomore at MSU who plays baseball for the Racers and is majoring in occupational safety and health.