McDaniel named varsity boys' basketball coach at Ballard Memorial High School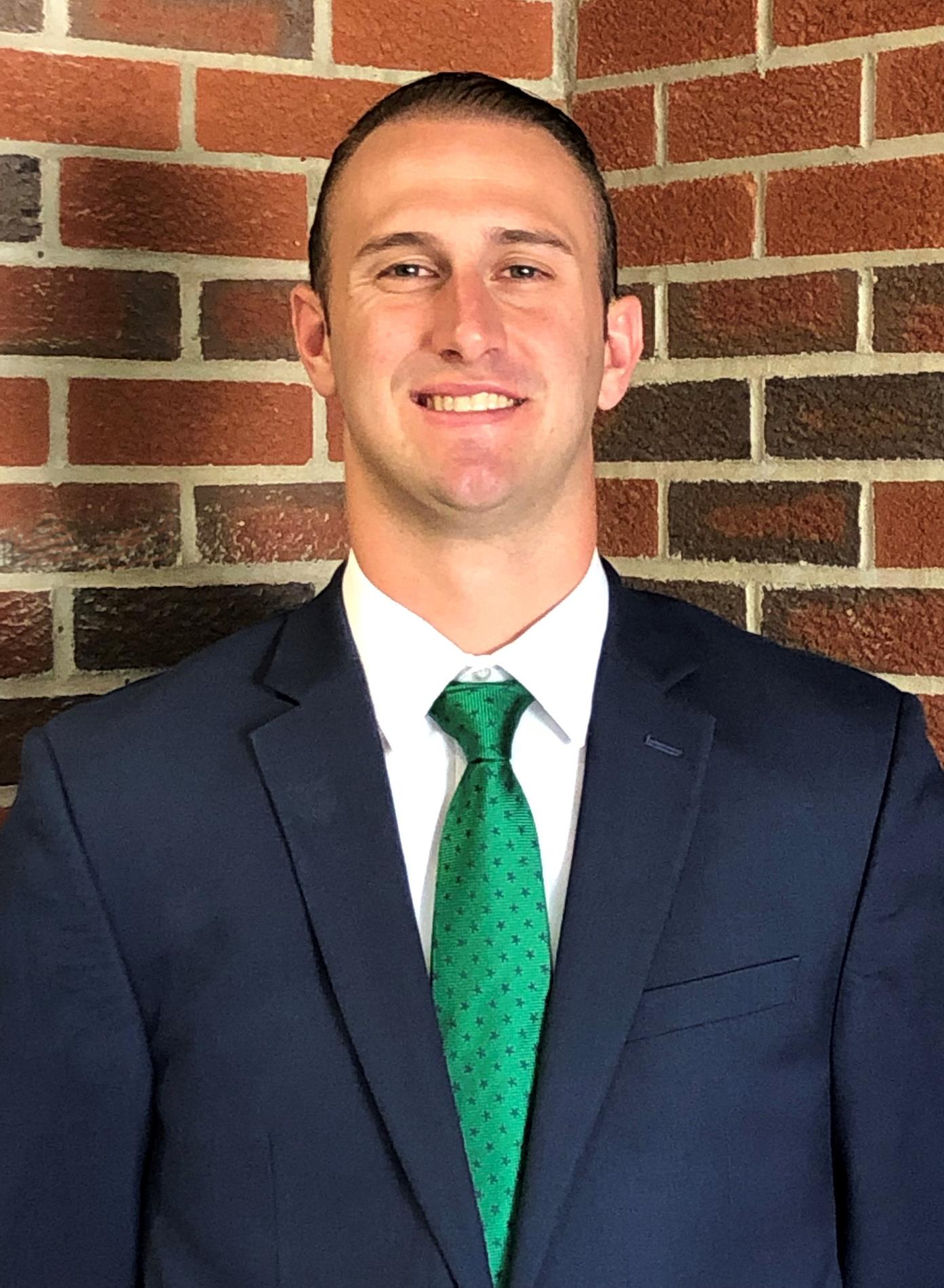 ---
Zach McDaniel, a former assistant at several colleges and universities and three-year Brescia University letterman, has been named the new varsity boys' basketball coach at Ballard Memorial High School. He also will oversee student credit recovery in the BMHS Runway program.
Players were set to meet with the new coach on Wednesday evening, and a meet and greet for players, families, and community members will be held July 19 at 5:30 p.m. in the BMHS gym lobby.
McDaniel's father was a coach at Greenwood High School in the 1990s, when Mr. Kentucky Baskeball and Auburn University standout Daymeon Fishback played there. "I just wanted to be like my dad, my hero," he said. "I wanted to affect kids in a positive direction." He said he felt like basketball was his calling, and that he brought passion, energy, and accountability to the job. "I want to coach with positivity," he added.
McDaniel was a standout player at South Warren High School in Bowling Green, and was selected for the 2014 Kentucky Association of Basketball Coaches All-State team. He played one year for future Eastern Kentucky University Coach A.W. Hamilton at Hargrave Military Academy in Chatham, Va. The prep school has produced more than 100 Division 1 and 25 NBA players. They went 38-6 while McDaniel was there, and reached the Final 8 of the national tournament.
He was a scholarship player at University of Virginia-Wise, for one year. McDaniel finished his college career at Brescia. During his time there, the team had 30 conference wins, and he lead the team in charges taken – all three years. He also made the academic Dean's List during his senior year. McDaniel graduated from Brescia in 2019 with a bachelor's degree in sports management and integrated studies, with an emphasis in education.
In 2019-20, McDaniel was graduate manager at EKU under mentor Hamilton, and helped the Colonels achieve their best start in Ohio Valley Conference play in 41 years. Next stop was a stint as assistant coach back at Hargrave. McDaniel was involved in all aspects of the program, from recruiting, player development, and academic counseling, to program administration and operations. The Tigers finished that season 31-1, with a Final 8 finish in the national tournament. Twelve players continued into college basketball placements.
Most recently, McDaniel was assistant coach at Friends University, Wichita, Kan. Three of the freshmen he recruited there were named KCAC Freshman All Conference players.
"I'm going to bring that same energy, same intensity, same mindset, to coaching in high school as I did in college," McDaniel said. He plans open gyms in the near future, so he can get to know his new players. "If you get to know a player personally, he's a lot easier to coach," he added. He said he'll be concentrating on defense, expecting players to be able to press opponents for the whole game.
"My personal motto is 'Accountability – Trust – Be your best every day,'" he said. "And that includes me. At the end of the day, Ballard Memorial is just one big family. I just want people to know how much I love their kids, and that I want them to be better students, better people."
While McDaniel will say it's more about growth than win percentage, he's set his own goal of winning 15 games this season. He'd like BMHS to be talked about in the same breath as some of the area's elite teams. "No one knows where Ballard Memorial is…..yet," he said with a smile.
Ballard Athletic Director Dr. R.B. Mays said, "Zach has an infectious enthusiasm and passion that immediately leads one to be impressed by his character, commitment to accountability, and his basketball knowledge and experience. He was recommended to us by some of the state's elite coaches, and we feel his support network not only can continue his growth as a coach, but also can bring success to our program, and open doors for our student athletes."
McDaniel currently lives in Bowling Green, Ky., but plans to relocate before school starts in August.