New 21st Century after-school programs, new coordinators at BCES and BCMS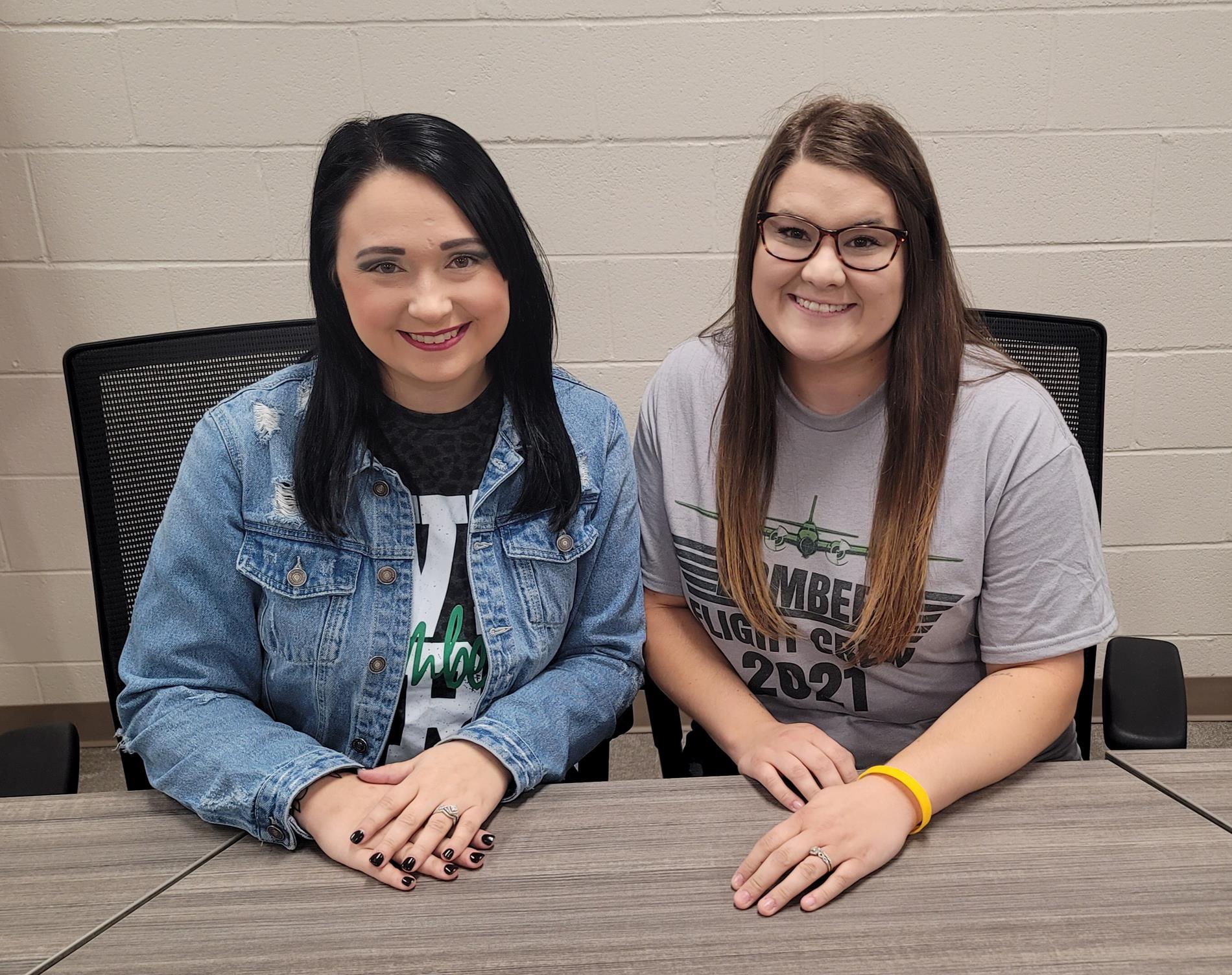 ---
Ballard County Schools was awarded two new 21st Century Community Learning Center grants in the last funding cycle, meaning that two new programs will go into full swing later this month. The grants will provide homework help, remediation, and enrichment for all students in Ballard County Elementary and Ballard County Middle schools, starting Aug. 29.
The grant programs – starting at $100,000 for each school this year – also feature two new coordinators: Madison Ellington at BCES, and Hannah Wildharber at BCMS. Both women are excited about the services their programs will provide for Ballard students.
The programs will mirror each other in schedule, running Monday through Thursday, starting with an snack immediately after school until 5:15 each afternoon. The first hour will offer help with existing subjects; the second will feature enrichment activities. Parents may pick up students at 4:15 p.m. after academics, at 5:15 after enrichment, or bus transportation to four pick-up locations around the county is available.
Both also offer an extra half-hour of targeted instruction in the morning before school starts. All services are free of charge.
At BCES, Ellington said there would be acceleration and remediation in the first hour; Wildharber said it would be homework help and tutoring at BCMS. At the elementary, enrichment will feature sessions about science, dance, nutrition, music, robotics and arts and crafts. At the middle school, it will be more club-focused, with groups meeting to do cooking, art, STEM projects, and robotics.
"Ballard County Schools is excited to be awarded two 21st Century grants for the next 5 years. The combined awards allow us to utilize $1 million to benefit both our elementary and middle school students," said Chief Academic Officer Kevin Estes. "Our schools will be able to offer intentional tutoring, social and emotional, and project-based learning opportunities for all students. We thank our community partner in these grants – the UK Ballard County Cooperative Extension office.
"Our two coordinators are working hard to provide amazing opportunities for our teachers and students," he continued. "We'll also be offering summer programs and field trips."
Additional information about both programs will be sent home to families this week, and there are flyers posted on both schools' Facebook pages. To sign up or for more information about the BCES program, please email Madison.ellington@ballard.kyschools.us; for the BCMS program, please email Hannah.wildharber@ballard.kyschools.us.
"I encourage parents and students to utilize these after-school services," Estes added. "These are great opportunities to work in small groups, with peer tutors, and with teachers wanting to expand opportunities to make our students excel - not only with school staff, but also with people from our community."